Meet our Number Translators
We are Certified Public Accountants, Enrolled Agents, Accountants, Strategists, and Confidants.
We are experts who use our technical knowledge and care to untangle the complicated tax and accounting aspects of life, so you can make the most informed decisions for your business and financial future.
Accounting, Tax & Services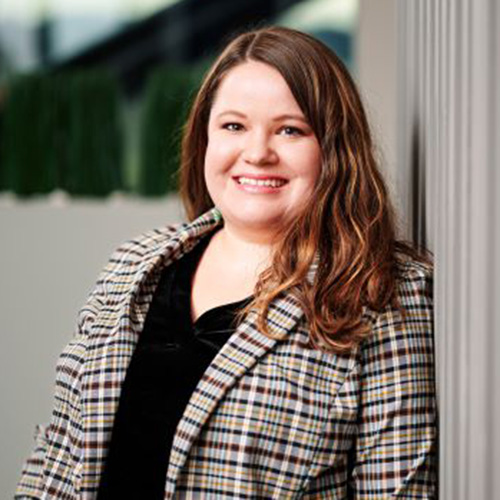 Ashley Beauchaine
Technical Lead, Client Services Team
Jonathan Larson, EA
Staff Accountant & Tax Preparer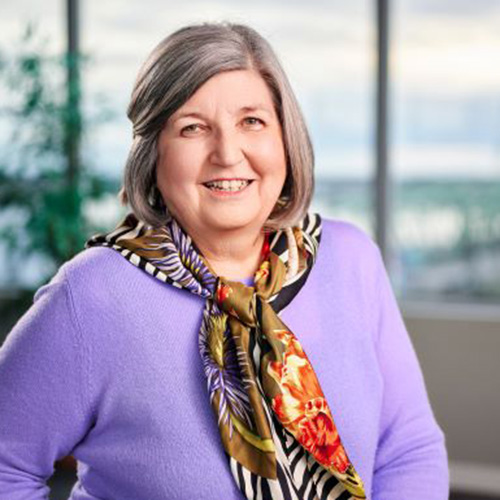 Jeanne Kojis
Director of Nonprofit Resources
Tammy Shoff
Office Administrator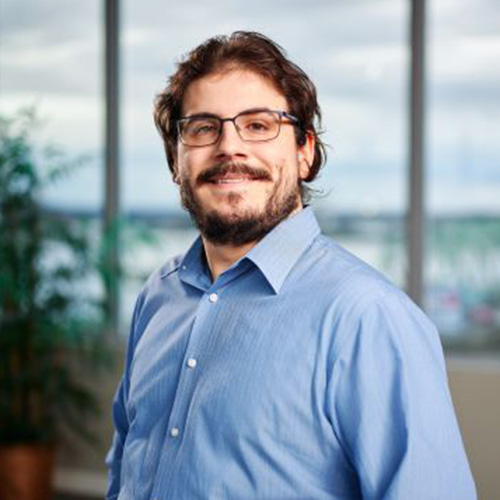 Michael Sprenger
Client Services
Randy Sprenger, EA
Estate & Trust Manager
Micci J. Susott, CPA
Director of Operations
Cynthia Boman Thompson, MS, CFP®
Chief Financial Officer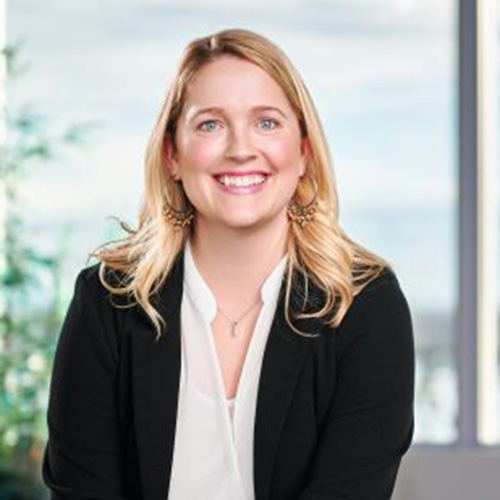 Megan Dixon
Director of Community Investments & Relationships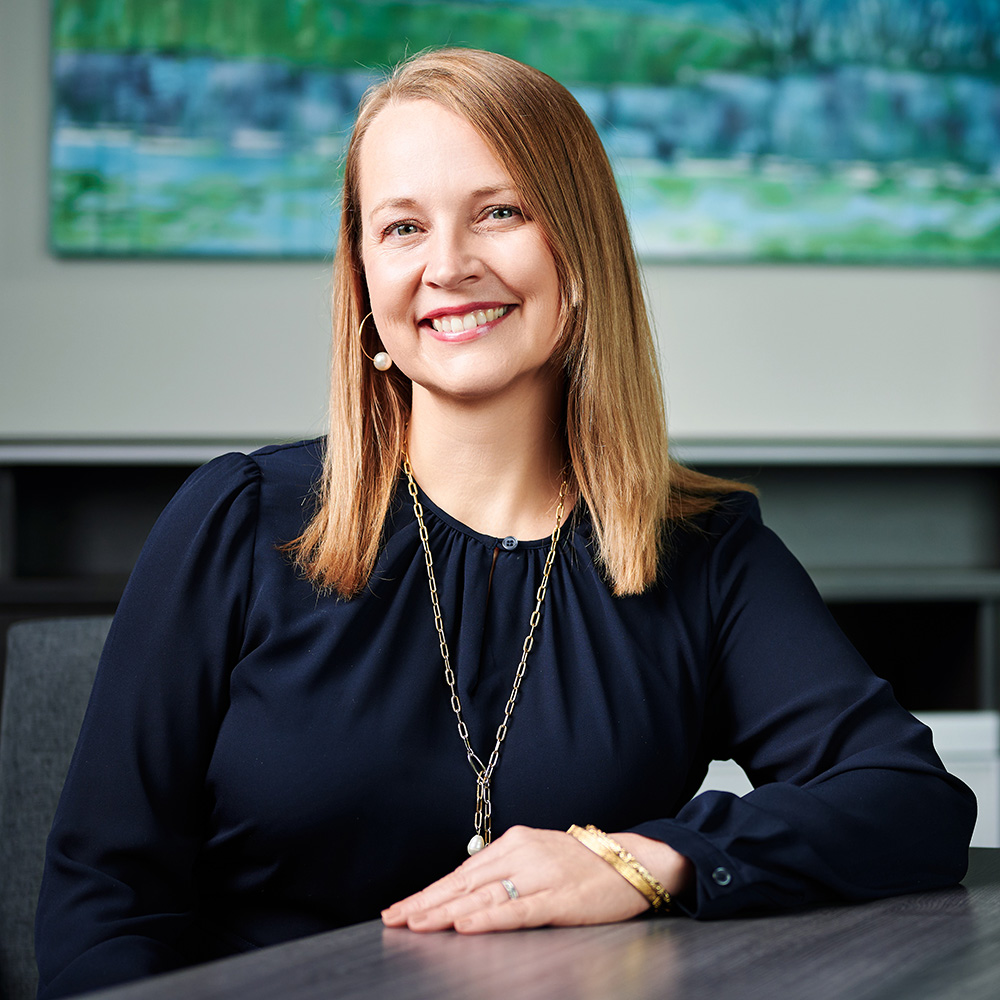 Rachel Gorretta
Marketing & Communications Director
Heidi M. Johnson Bixby, CFP®
President/CEO
Kristi Koebke
Chief Marketing Officer/Brand Strategist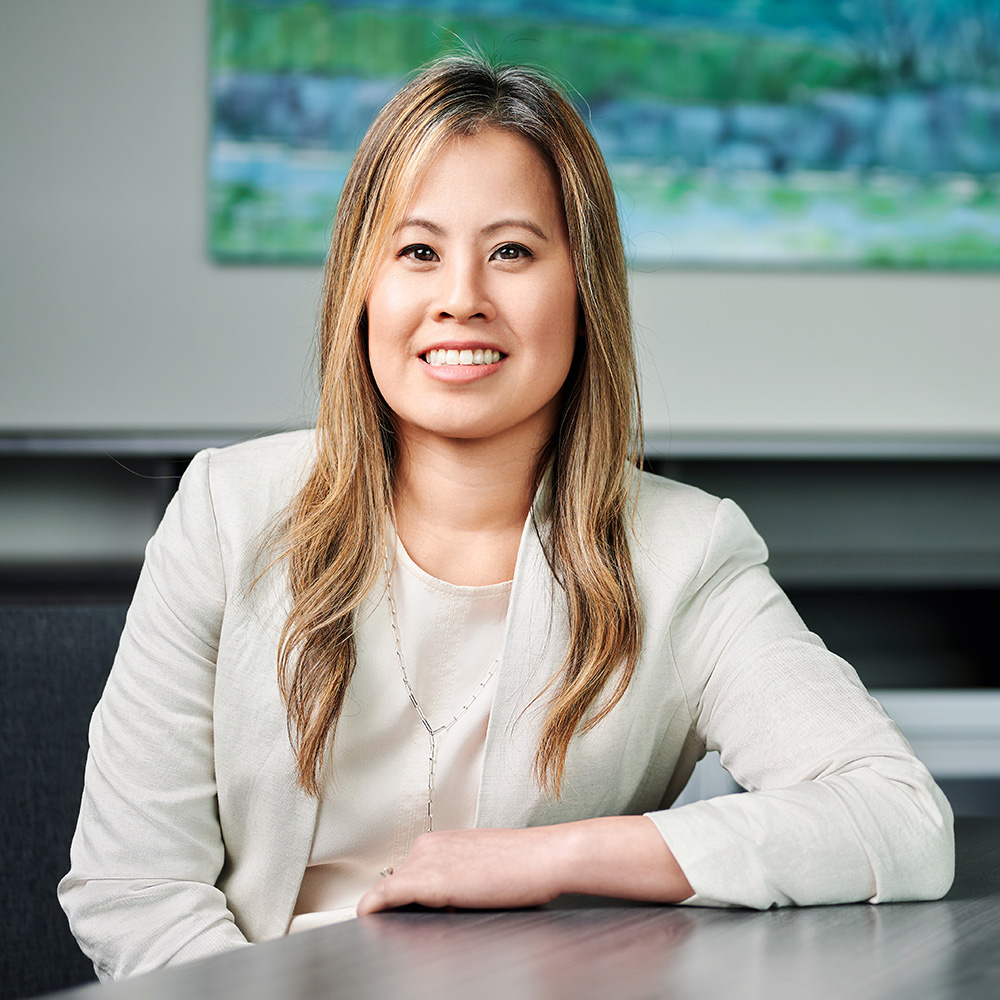 Vivian Le Cousins
Senior Accountant
Paula Lee
Director of Culture & Employee Experience
Bob McMahan
Information Technology Manager
Juli Potts, SHRM-CP, PHR, CCP
Senior Director of Human Resources
Jim Scott
Facilities Maintenance Tech
Saskia Van Verseveld
Chief Operations Officer
Brigg Wolgamott
IT Support Specialist
Melanie Yeagley
Marketing & Event Support Specialist
Heidi M. Johnson Bixby, CFP®
President/CEO
Heidi is the founder of Integrated Tax Services as well as the owner of Johnson Bixby, a financial planning firm in Vancouver. She is devoted to the Downtown Vancouver community and is dedicated to making a difference in the lives of our clients through financial wellness. Heidi believes if we can raise the tide for one, we can raise it for all. She earned her bachelor's degree in business with an emphasis in financial planning from Marylhurst University in Portland. Heidi began her career in financial planning in 1991, and achieved her Certified Financial Planner™ certification in 1997.
An active member of the community, Heidi has chaired or served on the boards of many nonprofits over the last 20 years. She currently serves as board Past Chair for Columbia Springs, and also as board Treasurer of Global Sojourns Giving Circle and H-RoC.
As world traveler and avid photographer, Heidi loves to document her adventures with her camera. Photography is the perfect creative outlet for her. As she says, "It's a way to capture the spirit of the people we meet, the land and the culture and bring it back to be shared." Her favorite travel destinations include Zimbabwe, Thailand, Peru, Belize, South Africa, and Scotland.
Micci J. Susott
Director of Operations
Micci became certified in Washington in 1996 after moving from her Native state of Montana. She is very detail oriented and has extensive experience in bookkeeping, payroll, tax and accounting. Micci is the head of the commercial tax department, overseeing the work flow to ensure a smooth process for the clients. She also does the majority of the accounting software consulting for the firm and assists with personal tax preparation.
Micci graduated from Montana State University in 1990. She enjoys spending time with her family and has become an avid quilter.
Randy Sprenger
Estate & Trust Manager
Randy has been preparing income tax returns since 1985 and moved to Washington from California in 1996. Some of the perks that Randy enjoys is the occasional public speaking and tax presentations. Randy spent many years working in the National and State Parks and Forests as a firefighter, interpreter, and law enforcement officer.
Randy's favorite pastimes include traveling, reading, hockey, and the martial arts.
John Caton is a graduate of the University of Portland and has been in public accounting since 1970. He started with one of the national firms and began his own practice in 1974. In 2011, he sold his ownership interest in Caton, Day & Co. CPAs, Inc and became Partner Emeritus in the successor firm of Day, Bacon, Smith & Co. PLLC where he worked on special projects. Not being interested in just retiring, John has been associated with the team since 2013 which allows him to pursue his interests in working with estates and dealing with other elder issues. He will also be assisting the firm during tax season.
John is very active in the community by serving on the Vancouver Planning Commission for 12 years and as Chairman for four years; Vancouver Charter Review Committee for all nine reviews since 1979 and Chair of two of them; Clark County Three Creeks Council; and currently serving his final term after nine years on the Vancouver Parks & Recreation Advisory Commission. He has been active in assisting non-profit organizations, such as the Jane Weber Evergreen Arboretum, and currently on the Board of Directors for Innovative Services Northwest and the Friends of the Elder Justice Center.
John has lived in Clark County for over 50 years and having traveled to most parts of the country, finds no better place to be. He has two sons that have gone into banking and public accounting. His personal interests include travel, reading science fiction, mysteries, and history, and spoiling his only granddaughter.
Jonathan Larson
Staff Accountant & Tax Preparer
After spending the last three years traveling the world and teaching in China, Jonathan recently returned to the Pacific Northwest to work in accounting and bookkeeping.
With a degree in Psychology from Portland State University, he started his career in customer service, which led to roles in accounting. He loves that accounting tells a story. In his opinion, the more complex the numbers, the better the narrative.
Jonathan has visited all six habitable continents (yep, Antarctica is still on the list). And, despite being great with math, he can't count all his cousins thanks to 14 aunts and uncles.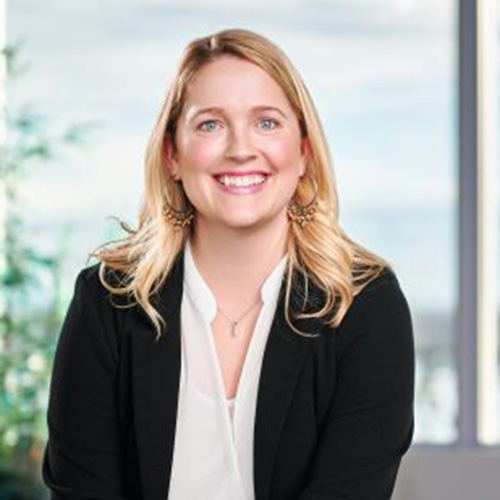 Megan Dixon
Director of Community Investments & Relationships
Megan has built her career around helping nonprofits raise the critical funds and resources necessary to do their good work. She thrives on working together in a team environment, helping ensure processes and procedures are efficient and effective to everyone. Her enthusiasm to grow and develop a team and community —making them better tomorrow than they are today—is one of the reasons she is perfect as our Director of Community Investments & Relationships.
Megan believes growing and developing are essential for all aspects of life, not just the office. Whether it be cultivating the growth mindset of her two children or tending the vegetables and flowers around her yard – growth is everywhere. When not in the garden, you may find her writing a poem, an art form near and dear to her heart. Not a big surprise considering she met her husband in a poetry class back in college.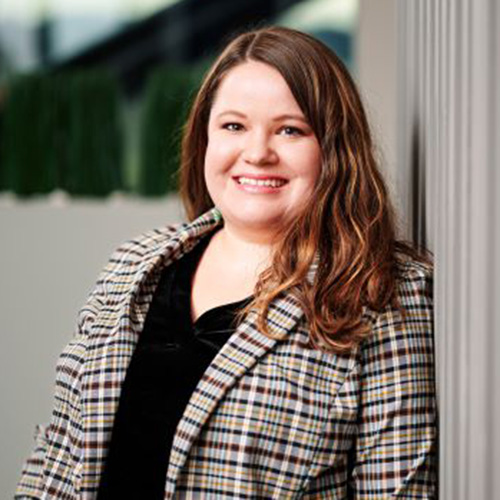 Ashley Beauchaine
Technical Services, Client Services Team
Ashley loves numbers and people. We're not sure what she loves more, making her the perfect fit on our client services team, focusing on work with our commercial department. Ashley graduated with a finance degree from Portland State University. Ever since she has been old enough to work, Ashley's been drawn to customer service roles – first in the restaurant industry and most recently at a commercial insurance firm.
Ashley was born and raised in Hillsboro, Oregon, recently buying her first home there with her husband. You can find them relaxing with their rescue fur baby dog, Sammy, or cooking a delicious meal after a day exploring outside. Ashley says she loves being outside, which is why she can usually be found taking her lunch break on our outdoor deck.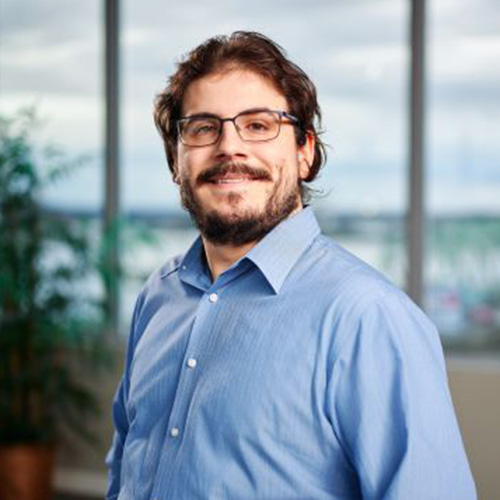 Michael Sprenger
Client Services
Michael is one of the first voices you'll hear and faces you'll see as a member of our Client Services team. He joined our team as a temp during the 2021 tax season, coming on full time in summer of 2022.
Michael has held a variety of client service roles since graduating from Washington State University Vancouver with a bachelor's degree in Social Sciences. He chose ITS because of our closeknit environment that focuses on communication and care for another. He says it's the people who make even the mundane tasks feel very fulfilling. In Michael's case, it felt like family. And I guess that is no surprise considering his father, Randy Sprenger, is our Estates & Trusts Manager.
Michael is a hockey lover, video game player, book reader and proud uncle to his niece.
Paula Lee
Director of Culture and Employee Experience
Paula Lee is a people person—not a numbers person. Bringing out the best in her coworkers is what she does best. With her background in human resources, Paula thinks outside the box. It helps her inspire, direct and support those around her. Calm by nature, Paula handles just about any situation with precision, grace and humor.
Paula is the team's go-to person for everything from recruiting and onboarding new employees to organizing activities that enhance making ITS a great place to work.
When Paula isn't juggling multiple projects, you'll find her in her garden. Paula also enjoys traveling to sunny, warm locales and spending time with friends. She lives in Washougal, Washington, with her husband.
Paula managed a travel agency in Vancouver for a number of years and grew the firm into one of the top five in the Pacific Northwest in sales with the Walt Disney Travel Company.
She conducted a children's choir for 17 years that performed musicals in Washougal.
Cynthia Boman Thompson, MS, CFP®
Chief Financial Officer
Ask Cyndi what she loves about her job and the answer is simple: people and purpose. Her energy and enthusiasm for helping both team members and businesses grow and succeed is evident in her work over the last 25 years.
Before joining our team in 2020 as our CFO and COO, she held multiple finance and client relationship roles in a variety of industries – from recruiting to medicine to real estate. Don't be surprised if you see her name pop up when researching items related to financial planning, investing, parenting or travel as she's published articles in dozens of magazines through the years.
Cyndi currently serves as President of the Financial Planning Association of Oregon and SW Washington and is on the Board of Directors for the Portland chapter of Financial Executives International.
Make sure to swap your unique travel experiences with Cyndi. She has visited a musk ox farm in Alaska, cruised through Greenland and glided down the Nile in a felucca.
Cyndi's preferred mode of transportation? Segways and riding ATVs!
Kristi Koebke
Chief Marketing Officer / Brand Strategist
Kristi believes in the power of story to connect us, move us, and transform lives. As our Chief Marketing Officer, she is a writer, brand and messaging strategist, and workshop facilitator with a knack for finding stories and creating pathways to help great ideas become remarkable experiences.
For 25 years, Kristi has worked in marketing for companies including Moda Health, Kaiser Permanente, Microsoft, Apple, Nike and others. She has more than 15 years' experience in the financial services industry, working with clients from Registered Investment Advisor firms to larger brands such as Charles Schwab, Morgan Stanley and Prudential.
Kristi fell in love with the Pacific Northwest after moving here 21 years ago from Iowa. She received a bachelor's degree in magazine journalism from Iowa State University and has a certificate in integrated marketing communications from Northwestern's Kellogg School of Management.
Outside of the office Kristi writes poetry and is an avid reader of non-fiction. She also enjoys hiking, cooking, baking, eating, drinking, and laughing.
In 2020, Kristi co-founded the Block Aid Project, a grassroots effort to care for – one block at a time – houseless neighbors who live on the streets of Portland. Once per month, the group makes, packages, and delivers food and basic supplies for some of the most vulnerable among us.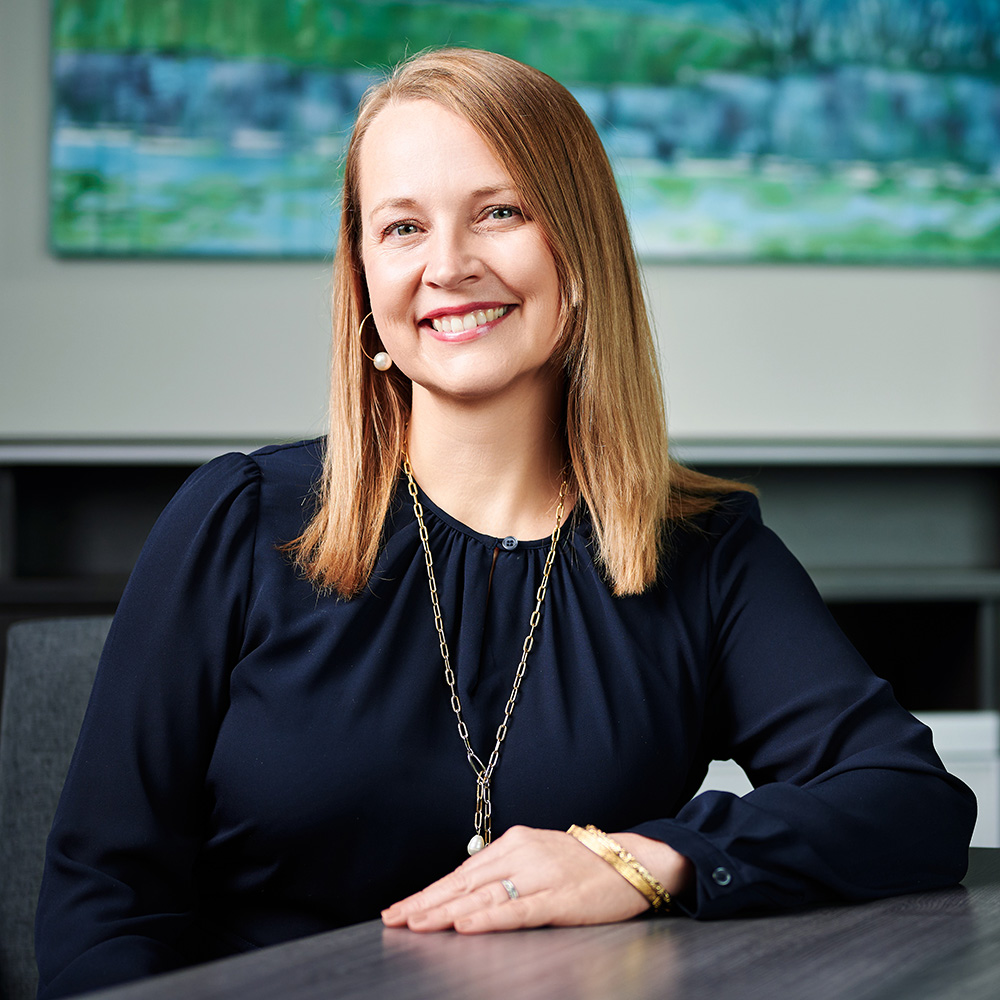 Rachel Gorretta
Marketing & Communications Director
Rachel is an optimistic realist helping promote the ITS brand in all the ways that matter—whether that be to existing clients, future clients, employees or community partners. A natural people person who gets an extrovert classification on every test she's taken, she tackles each communication challenge that comes across her plate with grace and enthusiasm.
A lifelong communicator who had childhood dreams of becoming a news broadcaster, she spent her early career years in public relation and marketing roles. After more than a decade in corporate communications, she moved to a local creative agency in account services where she realized she had a passion for promoting brands for smaller businesses.
Away from the office, Rachel enjoys entertaining friends and family over a homecooked meal—especially ones that contain vegetables from her garden.
Although born and raised in Vancouver, Rachel spent her college years away, attending Marquette University in Milwaukee, Wisconsin.
Her family consists of her husband, two daughters and a rescue pup named Tony.
Follow her garden progress on Instagram with the #GorrettaGarden
Juli Potts, SHRM-CP, PHR, CCP
Senior Director of Human Resources
Juli brings her enthusiasm for people and her vast experience in human resources to Integrated Tax Services, and our sister company, Johnson Bixby. She helps us recruit new talent, designs and implements key people strategy programs, all while making sure we stay a safe and compliant workplace. 
A Pacific Northwest native, Juli is a mom of two, who went to school while raising her kids. She graduated from Washington State University with a bachelor's degree in Personnel Psychology and Human Resources Management. She also holds a minor in Psychology and has several human resource professional designations including Professional in Human Resources (PHR), SHRM Certified Professional (SHRM-CP) and Certified Compensation Professional (CCP). 
Depending on the season, you'll find Juli enjoying any number of activities – hiking, kayaking, outdoor concerts, yard work or wine tasting.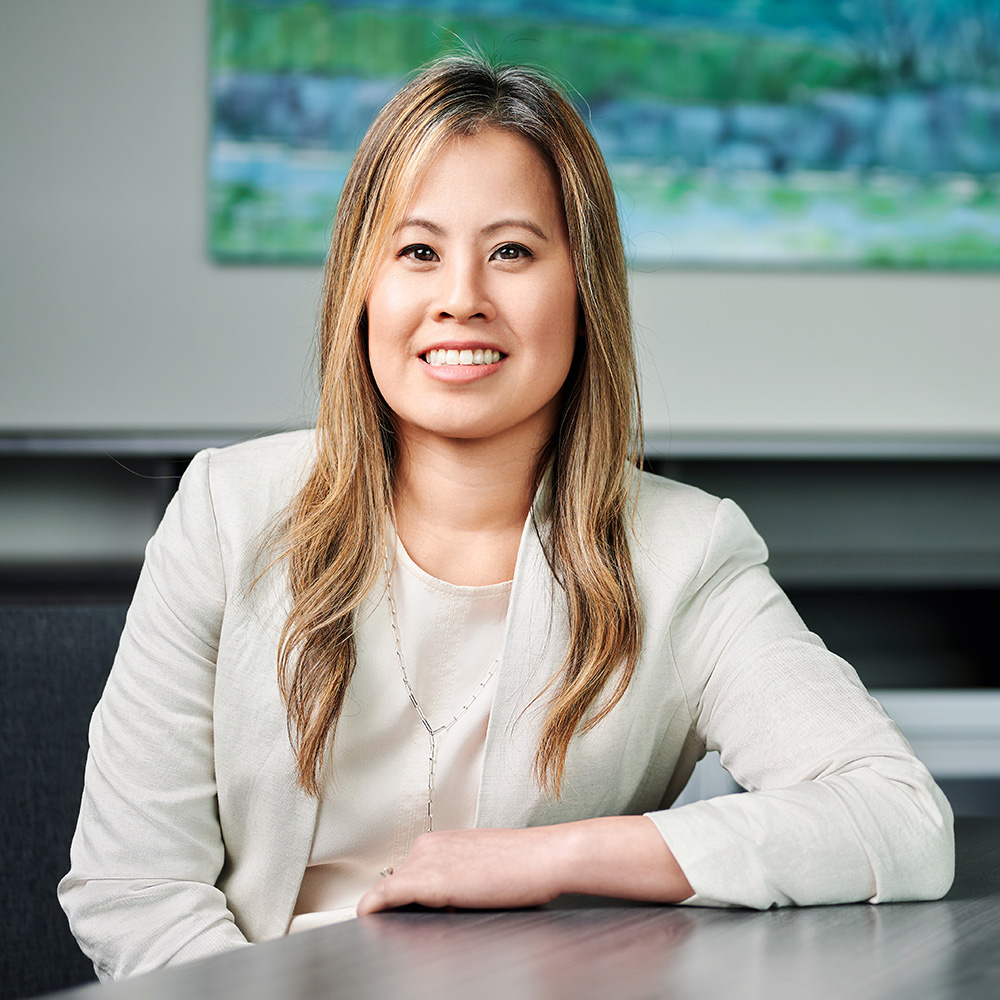 Vivian Le Cousins
Senior Accountant
Vivian loves the art of untangling an accounting challenge. With a keen attention to detail and superior organization skills, she's a natural fit to our team. Working in the accounting industry for more than a decade, Vivian previously worked as a financial consultant for a California based music start-up. In her role as Senior Accountant she supports Johnson Bixby and Integrated Tax Services with various finance related activities.
Vivian grew up in San Jose, California and graduated from San Jose State University with a dual concentration in Accounting and Finance.
Growing up, she had no idea finance was a destined career choice for the entire family. Today, her three siblings all work in financial related fields.
Vivian lives in West Linn with her husband, two children and two shih tzus, Zuki and Max.
Away from the office you can find her trying new restaurants, breweries or enjoying time on the water with the family wake boat.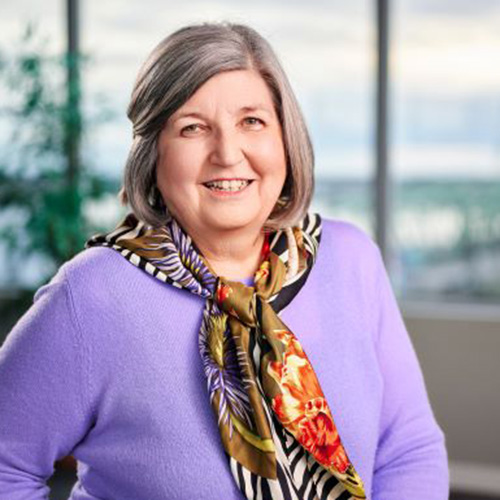 Jeanne Kojis
Director of Nonprofit Resources
Connecting people to information is something that runs deep in Jeanne's blood. From her days in Iowa going from tiny town to cornfield stop on the bookmobile, to running the Nonprofit Network in southwest Washington as their executive director – Jeanne unlocks opportunities for all around her.
As the Director of Nonprofit Resources at Integrated Tax Services, she looks for new ways to educate, enhance and develop relationships for our clients and our community. 
Jeanne's true 'happy place' is at home with her husband, John and enjoying time with their three adult daughters – whose creativity and interests have expanded the family to include two sons, two granddaughters, four grand dogs and three grand cats. All but the cats are frequent visitors at their three-acre field in Brush Prairie.
Jim Scott
Facilities Maintenance Tech
Need something painted or furniture assembled? Don't worry! Jim is on the job. Calm and resourceful, Jim is instrumental in keeping our building running smoothly. And best of all? He's a delight to be around.
Prior to joining our team, Jim held a facilities position at a Portland bicycle shop. To say biking is a passion for Jim is an understatement. Whether a mountain trail or commuting to work – Jim prefers to cycle whenever and wherever he can.
When not fixing something or biking, you may find Jim relaxing with his cat, Lulu, or jamming to Kool & the Gang and KC & the Sunshine band (both performed at his high school graduation!).
Brigg Wolgamott
IT Support Specialist
Prior to joining our team, Brigg could be found on the walls of SW Washington coaching and guiding young rock climbers, helping them understand the technical aspects of the sport and encouraging them to take the next step.
In his role on our IT team, he offers the same support but for our team in responding to our IT woes and troubles. Brigg is quick to analyze, troubleshoot and evaluate any technology issue that comes across his plate. Like in the sport of rock climbing, the pathway isn't always clear but if you have the desire to move forward – a route can be found to help you get to your goal.
Brigg is born and raised in the Pacific Northwest. He lived in Bozeman, MT during his college years.
Brigg will gladly hike, climb and camp wherever possible, actually preferring to sleep outside rather than inside.
Ask Brigg about what Libby is currently reading, that's the online app he uses to listen to audiobooks.
Bob McMahan
Information Technology Manager
Bob McMahan joined our team in 2022 and oversees all aspects of the use of information technology and information security for Integrated Tax Services and our sister company, Johnson Bixby.
With a positive attitude, strong work ethic, attention to detail and belief in always doing the right thing, Bob is a charismatic and natural fit to our organization. He has more than 25+ years of experience leading Fortune 500 and public sector organizations through digital transformation, educating and guiding business leaders in advancing digital dexterity, delivering quality services that support business objectives, and championing the importance of information risk and cybersecurity. 
Bob holds a bachelor's degree from Linfield College.
Tammy Shoff
Office Administrator
Tammy is likely one of the first faces you see upon visiting or voices you may hear when calling us. As our office administrator and a member of our client services team she helps greet clients, providing them with the answers and information they need. And best of all, she does it all with a friendly and energetic approach. It's no surprise that when asked about her favorite part of the job, it's connecting with clients and her fellow team members.
Tammy previously worked in the tax industry as a receptionist and with a commercial construction company. In her free time, she stays busy with her kids' activities and being active herself – playing indoor soccer, working out and hiking.
Melanie Yeagley
Marketing & Event Support Specialist
With a kind demeanor, Melanie brings organization and social media prowess to our marketing and events team. She enjoys working in our collaborative environment and chose to go into marketing because the field struck a balance with both her creative and strategic abilities. Prior to working with us, she worked for a freelancer and a marketing firm.
A Vancouver native, Melanie left to attend Walla Walla University, living in northern Washington before coming back to southwest Washington.
She's married to her college sweetheart and the couple stays busy with their sweet and active toddler son.
Melanie loves entertaining, thrifting and is a budding horticulturalist with a love for all indoor houseplants.
Saskia Van Verseveld
Chief Operations Officer
For more than 30 years, Saskia has held different roles for organizations that all have one thing in common – they support the core of the business. Whether in a human resource, accounting, facilities, IT, or administration position she's had the joy of performing a wide variety of projects and business initiatives. And that is the reason she loves her job – no day and no project is ever the same.
Saskia is fueled by improving processes and business operations, so they run efficiently and smoothly.
Saskia grew up in Europe (Go Netherlands!) and now calls the Pacific Northwest home. On weekends you can find her skiing, hiking, and exploring the great outdoors.
Our team of professionals has earned some of the most recognizable credentials in the industry. We stay abreast of trends, laws and developments with ongoing education. We are committed to life-long learning and the continual enhancements of our skills in order to best serve our clients.
The Certified Public Accountant, (CPA) credential is a license issued by one of the 55 states or territories of the U.S. that authorizes the holder to practice as a CPA in that jurisdiction. Licensing of CPAs helps to protect the public interest because only those individuals who have met prescribed requirements are permitted to identify themselves to the public as CPAs.
An Enrolled Agent (EA) is a federally-licensed tax professional who specializes in taxation and has unlimited rights to represent taxpayers before the Internal Revenue Service. Enrolled Agents have demonstrated technical expertise in taxation and IRS practices & procedures. To earn the Enrolled Agent designation, candidates must pass a comprehensive examination covering Federal taxation and IRS representation, practices & procedures or through experience as an IRS employee. They must also pass a tax compliance check to ensure they have filed all necessary tax returns and paid all tax liabilities.
Our Community Engagement Program
We believe in the power of building community and giving back to the nonprofits that make life better for all of us. Whether we are volunteering, sponsoring an event, or sharing our time and talents, our Community Engagement Program unites our efforts so that together, we can make a tangible difference in Clark County.
The following Philanthropic Guideposts help guide our giving:
Programs for Positive Change
We believe in programming that is upstream in its approach and strategic in its design. Activities that aim to solve and prevent challenges before they start are in alignment with our companies' approach and highlighting ways to leverage other sources of support is even better. We ask: how can our support be a catalyst for good?
Our community is our home, and we honor the beauty that surrounds us – be it the green landscape, the thriving downtown, or the art and music that bring us joy. We put our efforts to improving our local surroundings.
Empowerment through Leadership
We want to invest in developing local leaders – especially our youth – because in doing so, we give voice to those who need it most and help build a more robust, diverse think tank to help solve our community's greatest challenges.
Education & Skills for Financial Wellness
At the heart of Johnson Bixby and Integrated Tax Services is a commitment to help clients make the most informed choices possible for their financial success. We work to extend our commitment to education to our local community members.
Here are some of the organizations who have benefitted from our Community Engagement efforts in 2022 and 2023:
Cascadia Tech Academy Foundation
Friends of the Children, SW Washington
Vancouver Wine & Jazz Festival
If your organization has an event or cause you wish us to support, please review our philanthropic guideposts and then write us an email sharing more. We look forward to hearing from you!
Let's learn more about one another.